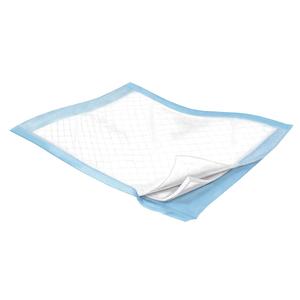 Wings™ Incontinence underpad has breathable light blue backsheet that allows air to freely circulate and allows patients to garner the benefits of a low air loss bed.


Spunbond non-woven backing: Helps prevent skin breakdown on low air loss beds.
Contains POLY-FRESH super-absorbent polymer: Excellent fluid retention, improved dryness and odor reduction.
Generous size: Ample bed coverage.
Superior strength in construction: Prevents tearing.
Dual action core.