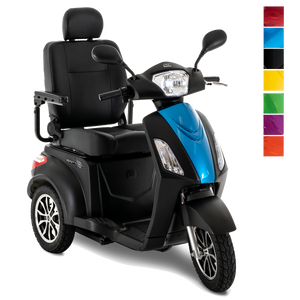 Speeds up to 14 mph!
Digital display read out
Arrives fully assembled and ride ready
Dual rear-view mirrors
Storage compartment under the seat
Full lighting package
Front and rear suspension
Top Speed: 14.00 mph
Drive Range: 31.00 miles
Drive Range(s): 19 miles at max load-31 miles at min load
Heaviest Piece: 208 lbs.
Weight capacity: 400 lbs.
Weight: 313.6 lbs.